30 January 2018
IsoShow Wien / Oxymoron Galerie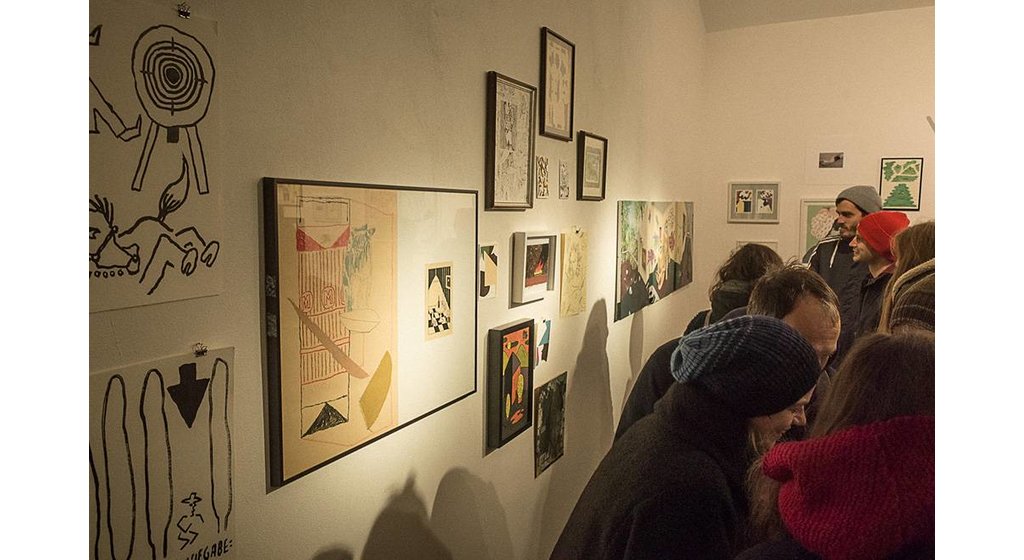 A declaration of love to the Isolation Camp: The Olymoron gallery in Vienna (Burggasse) is run by a couple of Street Artists, among them Skirl and Anton aka. RUiN.
Anton attended his very first Isolation Camp last summer, which Paul Riedmüller organized in Styria. 30 young artists from primarily Graz and Vienna met in the remoteness of Gaberl Pass. Galileo Sironi and Andres Jensen travelled all the way from Milan to be part of it. The like-minded group of talents created a few very unique and well worth seeing pieces of art, which were first shown to a very interested crowd in Vienna at the end of 2017.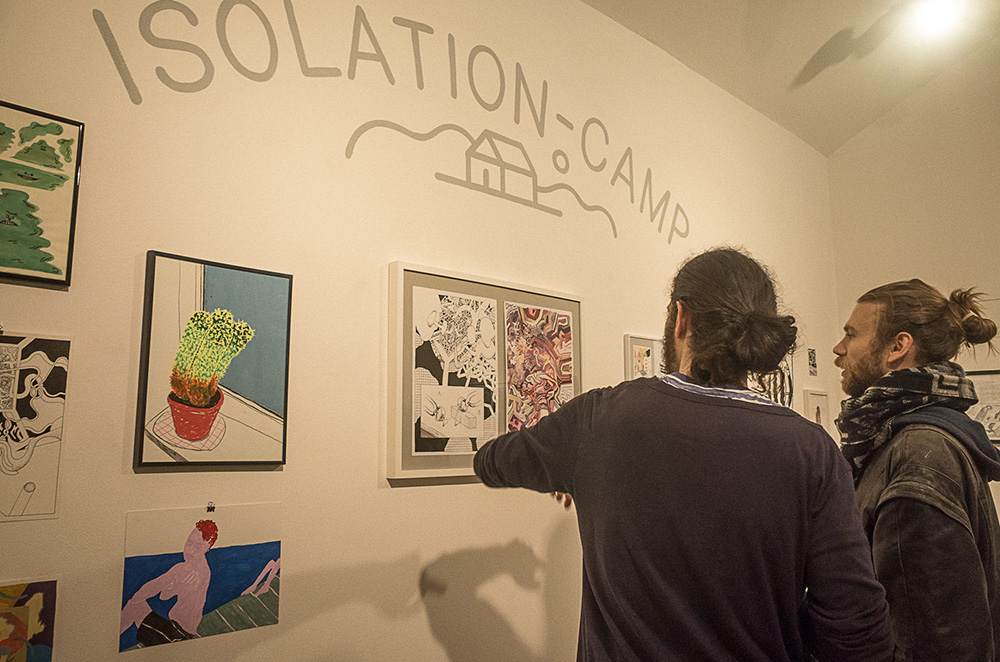 The Oxymoron gallery was a very fitting location for this networking event. Mostly the gallery entertains visually with young Street artists from all over Europe. They always manage to create a pleasant and including atmosphere. At the IsolationCampArtShowWien many campers with their friends and families came along to meet and to say hello to old friends.